Lawn Summer Nights
Organization Type:
Fundraising, Grant Making & Foundations
Address:
c/o Cystic Fibrosis Canada 2323 Yonge St Suite 800, Toronto, Ontario K0M1S0
Contact:
Ashley McAllister
Phone:
4162775991
Website:
http://www.lawnsummernights.com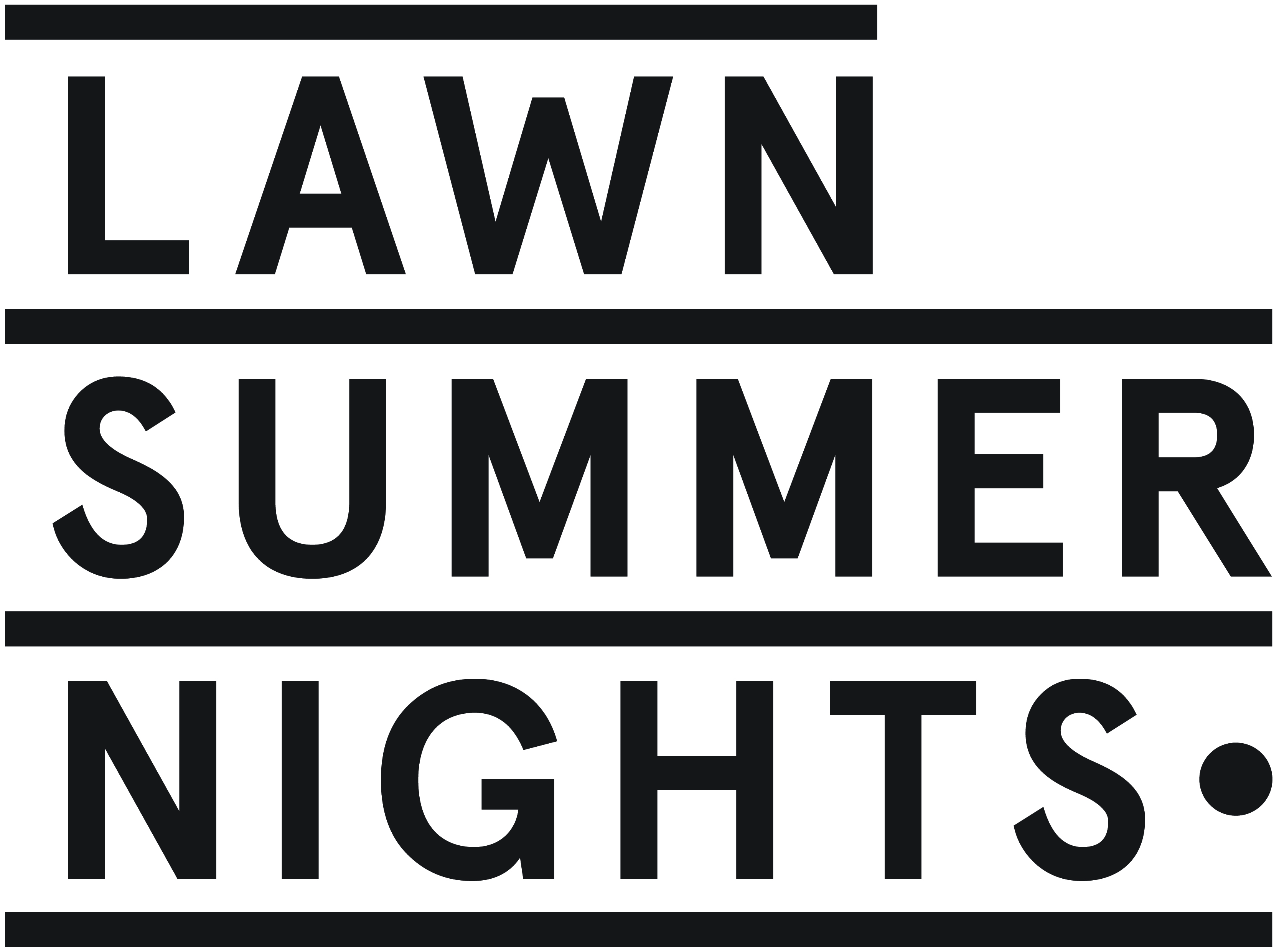 The Event
To date, Lawn Summer Nights has raised over $3,400,000, generated awareness of cystic fibrosis among thousands of people who had little previous exposure to it, introduced thousands of young people to philanthropy and community engagement, and started a new trend that has taken everyone by surprise (us included!).
Founded in 2009, LSN is a nationally trademarked and federally registered not-for-profit organization in Canada. the event is driven by volunteer young professionals who form each city's organizing committee, and supported by a National Manager as well as the Board of Directors. The event currently operates in Victoria, Vancouver, Tsawwassen, Calgary, Edmonton, Regina, Saskatoon, Winnipeg, Windsor, Chatham, Simcoe, London, Brantford, Toronto, Ottawa, Montreal, Charlottetown, and Halifax.
Each city's event brings together two hundred people in their twenties and thirties throughout July. The participants arrive wearing fun team uniforms that honor creative team names, indulge in delicious menus of food and cocktails, all while reviving one of summertime's classic leisure sports: lawn bowling.
The Story
Eva Markvoort is our inspiration to support Cystic Fibrosis Canada. Eva spent a lifetime battling cystic fibrosis, but made it her life's work to build awareness and help to find a cure for the disease. Sadly, Eva lost her own fight with cystic fibrosis on
March 27, 2010.
She was 25 years old. We are proud to be a part of Eva's legacy and our event will continue to accomplish what Eva championed the most – enjoying life and finding a cure for cystic fibrosis.
Social Media Links
Lawn Summer Nights's Volunteer Opportunities
No Entries Found
Contact Lawn Summer Nights
Get Directions
c/o Cystic Fibrosis Canada 2323 Yonge St Suite 800, Toronto, Ontario K0M1S0