Scouts Canada – PEI Council
Organization Type:
Sports & Recreation
Address:
100 Upper Prince Street, Charlottetown, Prince Edward Island C1A 4S6
Contact:
Bethany Giroux, Darlene Maund
Phone:
902-566-9153
Website:
http://peic.scouts.ca/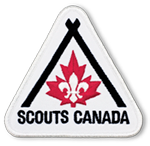 Scouts Canada is the largest youth organization is Canada. It provides opportunities for child to learn, have fun, and develop skills that will lead the to success. This organization is filled with friendly people who love to experience new adventure and teach others about useful and fun skills. Scouts is looking to start new groups in Charlottetown and would love to have some new faces to join our great organization.
Social Media Links
Scouts Canada – PEI Council's Volunteer Opportunities
No Entries Found
Contact Scouts Canada – PEI Council
Get Directions
100 Upper Prince Street, Charlottetown, Prince Edward Island C1A 4S6