Canadian Red Cross Emergency Management
Organization Type:
Social & Community Services
Address:
29 Paramount Dr., Charlottetown, Prince Edward Island C1E0C6
Contact:
Joseph Dery
Phone:
782-377-0144
Website:
https://www.redcross.ca/volunteer/help-canadians-affected-by-emergencies-and-disasters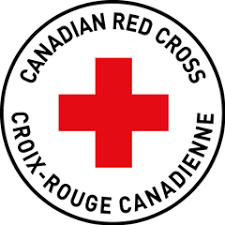 The Canadian Red Crosses Emergency Management Program assists Islander's who are experiencing a crisis. Our Volunteers are requested to support at emergency sites by First Responders (Police, Fire, EMS, others) and we provide extended care for up to 72 hours.
We ensure that all the basic necessities and needs are being met for those experiencing the emergency. This includes booking accommodations in the event of a serious flood or fire, accessing our budget to offer financial support in replacing lost or damaged clothes, providing funds for the purchase of groceries or other essentials, making referrals, and more.
Training to be a Red Cross Emergency Responder is offered through the organization for free and must be completed before being put on rotation.
This is a great opportunity for those who seek to make a direct impact in people's lives. Any interested in becoming a Red Cross Emergency Responder, or who would simply like more information, are encouraged to contact the Emergency Management Coordinator, Joseph Dery. Phone: 782-377-0144 or Email: joseph.dery@redcross.ca
Canadian Red Cross Emergency Management's Volunteer Opportunities
No Entries Found
Contact Canadian Red Cross Emergency Management
Get Directions
29 Paramount Dr., Charlottetown, Prince Edward Island C1E0C6