Legacy Garden
Organization Type:
Social & Community Services
Address:
420 University Avenue, Charlottetown, Prince Edward Island C1A 7Z5
Contact:
Phil Ferraro
Phone:
902-892-3419
Website:
http://www.peifarmcentre.com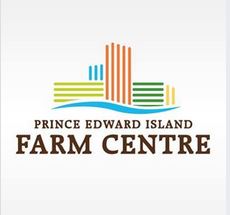 ​The PEI Farm Centre's Legacy Garden is situated on 8.5 acres of farmland (zoned agricultural) located in the heart of Charlottetown. Our bio-diverse orchard (food forest garden) contains a mix of fruit and nut trees and a large variety of berries, herbs, and flowers.  The Garden includes a two-acre, 'Goodwill Garden' which supplies fresh, naturally grown produce to a variety of local organizations.

Social Media Links
Legacy Garden's Volunteer Opportunities
No Entries Found
Get Directions
420 University Avenue, Charlottetown, Prince Edward Island C1A 7Z5